Allen Media Broadcasting: Local Market Deals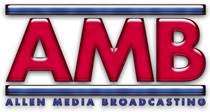 In 2019, Byron Allen formed ALLEN MEDIA BROADCASTING and began building the broadcast station group which includes four, "BIG 4" stations. In February 2020, Allen Media Broadcasting acquired an additional 11 stations from the purchase of USA TELEVISION. The USA TV portfolio acquisition follows several recent transformative transactions executed by Byron Allen. In August 2019, Mr. Allen personally partnered with Sinclair Broadcast Group to acquire 21 Regional Sports Networks (RSNs) from Walt Disney/FOX Corporation for $10.6 billion. In July 2019, Byron Allen acquired Bayou City Broadcasting, which included 4 television stations.
Our stations partner with local businesses to provide deals and savings on local products and services like restaurants, golf, entertainment, access to special events and merchandise. The Allen Media Broadcasting properties are listed below so be sure to check your local market to take advantage of what your local TV station is providing through their local businesses.
---
WTVA
---
KDRV
---
KEZI
---
KHSL
---
WTHI
---
KIMT
---
WFFT
---
WAAY
---
WEVV
---
KADN
---
WLFI
---
KITV
---
WXOW
---
WREX
---
WSIL
---
KWWL
---
KVOA
---
WAOW
---
WKOW
---