Return to Deals
Piggy Pats Smoke & Ale House Game Day Deals
We are sold out of this item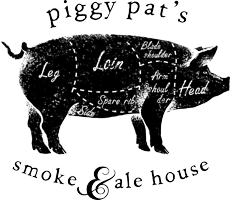 You will receive 2 - $25 vouchers for just $25!
Fabulous Food and Super Savings, you've hit the dining double with Game Day Deals at WKTV.com! We've got the best deals on the best meals in the Mohawk Valley!
Piggy Pat's Smoke & Ale House is a true Southern-style BBQ Restaurant. Our meats are seasoned with our in-house rub then smoked for hours to perfection. Every bite is mouth-watering and delicious. We have a full bar with live entertainment weekly. Our newly renovated restaurant offers plenty of seats for your comfort, so bring the whole family!
3956 Edgebrook Pl, New Hartford NY 13413
(315) 737-4449
CARDS WILL BE MAILED TO THE ADDRESS YOU PROVIDE AND ARE TYPICALLY DELIVERED 5-7 DAYS FROM TIME OF ORDER
Rules
THE FINE PRINT:
-Not Refundable.
-Voucher will be delivered as (2) $25 Vouchers.
-Value of Voucher is good for Food and Beverages Only.
-Cannot be used for alcohol.
-Cannot be used at other locations.
-No cash/credit back for unused portion.
-One deal voucher can be used per visit only.
-Face value of voucher must be used at time of visit.
-No cash value.
-Not valid with other promotions.
-Tax and gratuity not included.
-One per table.
-Not valid on holidays or special events.
Price: $25.00
We are sold out of this item
Current System Time: 2021-12-06 01:00 pm Total Sold: 354